Mindful Living (Memory Care)
Peace of Mind for Dementia Patients
Our Memory Care residents receive a variety of services, including assistance with activities of daily living, security, and 24-hour emergency services.
Highlights of Mindful Living:
Furnished suite options available (Residents are encouraged to bring in personal accessory furnishings)
Secured living space with open corridors to allow for wandering
Full spectrum lighting to resemble daylight
Access to snacks and beverages in between meals in common area dining room, or to a suite (if arranged)
Weekly housekeeping in the suite and daily tidy
Weekly flat linen service
Weekly personal laundry services
Medication administration
Up to a 90-minute care package (tailored care services planned to meet the individual needs of the resident)
2 assisted showers or spa baths weekly
Emergency call system in suite
A wide variety of scheduled activities, event and entertainment (designed to tailor individual and group needs)
Driving services for scheduled medical appointments in town
Access to evidence-based amenities designed for patients suffering from Dementia, including a secured outdoor terrace with walking track, solarium, snoezelen room, and activity stations.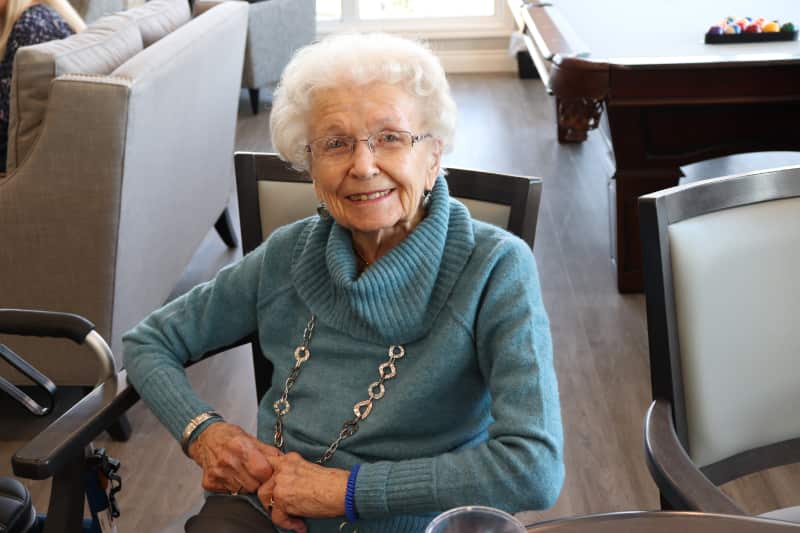 Specialized Memory Care
Owners Dr. Neel Chadha and pharmacist Wit Lewandowski spent countless hours researching the architectural components and proper functioning of a purpose-built memory care floor prior to planning and building Lanark Lifestyles.
As part of this research, Neel and Wit interviewed physicians specializing in Alzheimer's dementia, Frontal-Temporal Dementia, Vascular Dementia and Lewy Body Dementia research, and visited cutting-edge memory care facilities in the United States and the Netherlands. They wanted to ensure that residents experiencing the challenges of dementia could achieve an optimal quality of life.
Residents on the Memory Care floor live optimally with a wide variety of services, giving them peace of mind, security and 24-hour emergency services. They receive assistance with activities of daily living as needed. They also participate in programming from qualified care staff, customized to meet individual needs of every resident.
Want to inquire about Lanark Lifestyles Retirement Residence or our Luxury Senior Apartments? Contact us today, and we will reply as soon as possible.