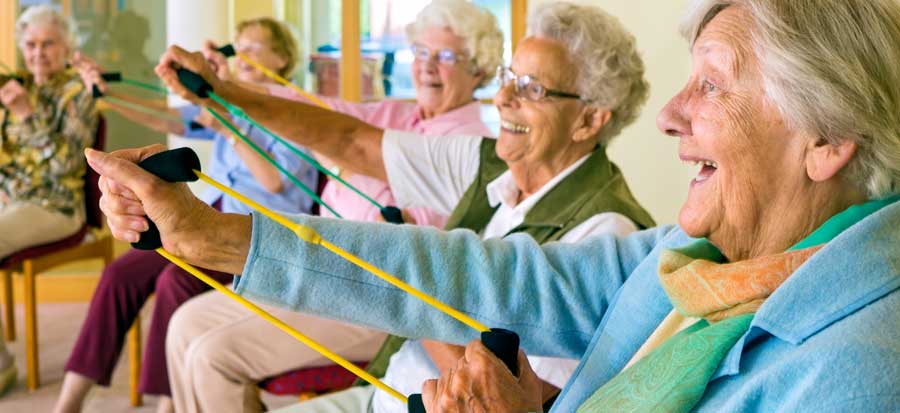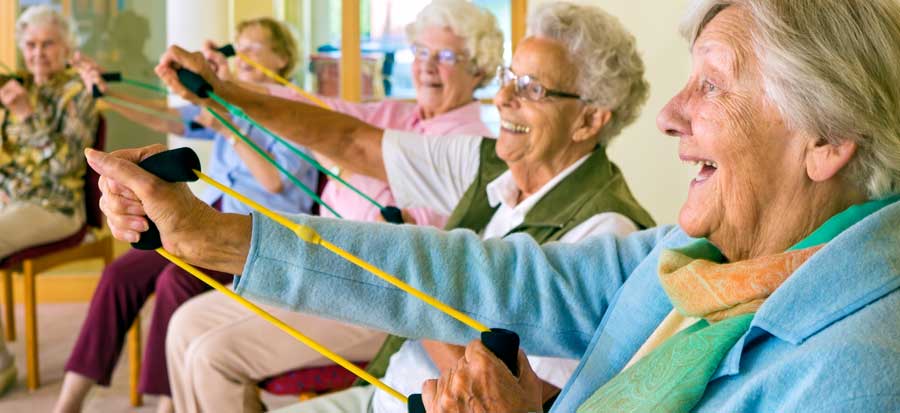 At Lanark Lifestyles, we believe in maintaining an active and engaged lifestyle focused on mental, physical and emotional health. We will encourage our residents to socialize during meals, participate in mentally stimulating activities indoors, and exercise outdoors or at the gym.
We will offer individual and group fitness programs designed by a personal trainer. We will also have an indoor and outdoor walking track. Residents will be able to go for a stroll on our beautifully landscaped walking paths, play bocce ball and lawn bowling, or practice golf on a putting green. We will also offer special outings to experience local attractions and events in Perth.
Indoors, there will be always something interesting to do. Activities will include live music, movies in our theatre, card games, billiards, Nintendo wii, crafts, readings books in our library, bingo, and religious services.
Residents will be free to do as much or as little as they please, but will definitely be encouraged by staff to participate in all the activities that they enjoy.
Tea, coffee and pastries will be served every morning and afternoon in our Heritage Perth Bistro. There will be a complementary Happy Hour every Friday afternoon in our Last Duel Bar. Not only will there be a special event with a theme (e.g. Strawberry Social) once per month.
Residents are welcome to invite family and friends at no charge to the daily coffee and tea service, Happy Hour Friday, or monthly special events.
24-hour emergency response with registered nursing staff on site at all times
Daily onsite physician visits with pre-scheduled routine follow-ups and assessments
Tea, coffee, juice and pastries served in the bistro every morning and afternoon
Complimentary Happy Hour every Friday and on special occasions
Weekly housekeeping with optional daily service; weekly linen service
Organized activities and an entertainment program, with over 100 activities per month offered
Monthly special events including St. Patrick's Day, Victorian Tea, Strawberry Social, Maritime Festival, Family BBQ, Halloween Party, Christmas Party
Transportation to local medical appointments
Transportation to regularly-scheduled social outings
Weekly movies in the onsite theatre
Personal trainer providing individualized fitness programs
Scheduled appointments with physiotherapist in physiotherapy office as needed