Retirement Residence/Home Tour Questions
Choosing a retirement home or a nursing home for yourself or a loved one can be overwhelming. Our Frequently Asked Questions below can help you understand if a retirement residence or home is the right one for you.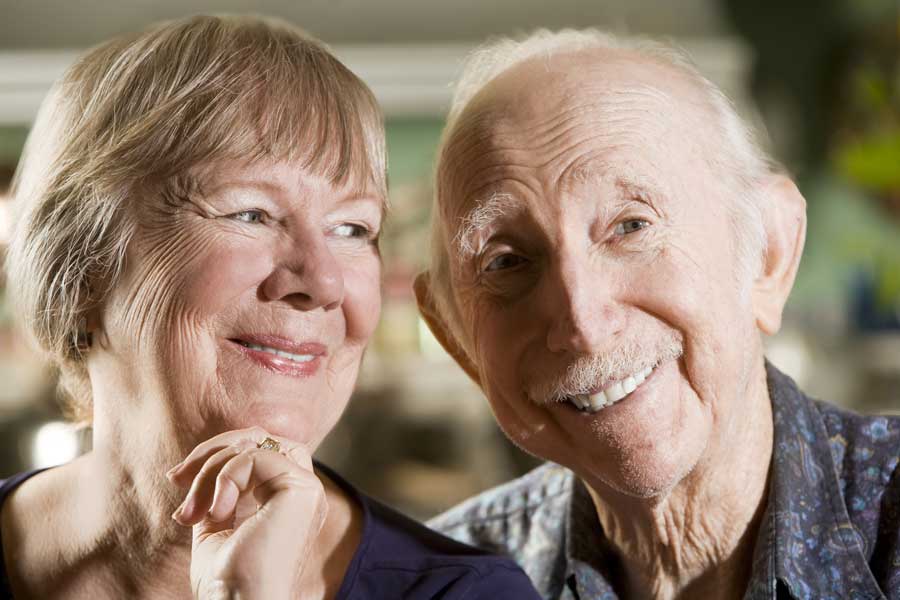 What is a retirement residence?
Retirement homes also referred to as independent living communities, senior living communities, or retirement communities are intended for older adults who are generally independent but desire a supportive and socially engaging environment. 
These communities are designed to promote an active and maintenance-free lifestyle for retirees. Some offer private or semi-private apartments, allowing residents to live autonomously while benefiting from the available amenities and services.
These residences offer various amenities and services tailored to the needs and preferences of older individuals, such as meals, social activities, transportation, and/or some level of medical assistance or support.
The primary focus of a retirement home is to provide a safe and comfortable environment for seniors to enjoy their retirement years. Depending on the retirement home, there might be only a couple of services offered or they could offer as many complex services as a long-term care home.
When do you need to move to a retirement home?
There isn't a specific age or circumstance that dictates when someone should move to a retirement residence. It generally depends on an individual's health, preferences, and lifestyle. Some people may choose to move to a retirement residence when they find it difficult to manage their current living situation due to age-related challenges, health issues, or a desire for a more supportive and social environment.
Do you have to be retired to live in a retirement residence?
No, you don't have to be officially retired to live in a retirement residence. These residences are open to individuals who are generally older and seek a community that offers various amenities, services, and social interactions. Some residents might still be working part-time or pursuing other activities.
Why should you live in a retirement residence?
Living in a retirement residence offers several benefits, including:
Safety and Security:

Retirement residences often provide a safe environment with staff available to respond to emergencies.

Social Interaction:

These communities offer opportunities to socialize and engage with peers, reducing feelings of isolation.

Convenience:

Services like housekeeping, meal preparation, and transportation can make daily life more manageable.

Activities and Amenities:

Retirement residences often have a range of activities to keep residents active and entertained.

Healthcare Support:

Some residences offer various levels of healthcare support, which can be beneficial as residents age and their needs change.
How is a retirement residence different from other living options for seniors?
Retirement residences are different from other senior living options like nursing homes or assisted living homes. Retirement residences are typically designed for more independent seniors who do not require extensive medical care or assistance with activities of daily living.
What makes a "good" retirement residence?
A good retirement residence can be characterized by factors such as:
Quality of Care:

Providing adequate healthcare services and support based on residents' needs.

Safety and Security:

Ensuring a secure environment with trained staff available around the clock.

Amenities and Activities:

Offering a range of amenities and activities to keep residents engaged and entertained.

Cleanliness and Maintenance:

Maintaining a clean and well-maintained living environment.

Staff Friendliness and Competence:

Having friendly and trained staff who interact respectfully with residents.

Flexibility:

Offering various living arrangements and care options to accommodate changing needs.

Community and Social Life:

Fostering a sense of community and providing opportunities for social interactions.
What is the security like in a retirement residence?
Security in a retirement residence typically includes measures such as controlled access to the building, secure entry points, surveillance cameras, and staff available to respond to emergencies. The level of security can vary between residences, so it's important to inquire about specific security protocols when considering a residence.
What kind of care is available at a retirement residence?
Retirement residences may offer a range of care services, including:
Independent Living:

For seniors who are self-sufficient and require minimal assistance.

Assisted Living:

Providing help with daily activities like dressing, bathing, and medication management.

Memory Care (Mindful Living):

Specialized care for individuals with Alzheimer's disease or other forms of dementia.

Respite Care:

Short-term stays for seniors recovering from an illness or when their caregivers need a break.
What questions should you ask when trying to find an appropriate retirement residence?
When researching retirement residences, consider asking questions like:
What levels of care are offered?

What amenities and activities are available?

How are healthcare needs and emergencies handled?

What is the staff-to-resident ratio?

How are meals provided?

What are the costs and payment options?

Can residents personalize their living spaces?

Are there any specific rules or policies?

Are pets allowed?

What are the visitation rules and guidelines?

What is the process for transitioning between different levels of care?

Can I visit and tour the residence before making a decision?
Want to inquire about Lanark Lifestyles Retirement Residence or our Luxury Senior Apartments? Contact us today, and we will reply as soon as possible.