How Lanark Lifestyles Got Started
A doctor and a pharmacist wanted a higher level of care available for seniors. So they made it happen.
Dr. Chadha (Neel) and Wit Lewandowski met through family friends and began to meet regularly to play tennis. During their off-court banter, Neel would sometimes discuss his experiences as a house physician at various retirement homes. It was during one of these discussions that he expressed how he felt the current standard of care for seniors warranted many improvements.
Wit, a pharmacist by trade who already had experience operating retirement homes in Ottawa and Belleville, explained the ways that he had already raised standards for seniors under his care. Intrigued and inspired, Neel began to raise the topic more often and ask more questions.
One day, in the spring of 2017, Neel asked Wit to go for a coffee. Accustomed to meeting on the tennis court, Wit knew that Neel was up to something.
During this meeting, Neel announced that he wanted to build and operate a retirement home—but there was a catch. He also told Wit that he wanted more than advice to make it happen. What about becoming partners?
By channelling their medical, pharmaceutical, entrepreneurial and senior care experience, think of how well they could raise the benchmark for senior care as a united force.
Wit could see that Neel wanted to make a difference and they began to work on a plan. Lanark Lifestyles Retirement Residence brought that plan to life, and gave seniors in Lanark County access to the level of care and the lifestyle they deserve.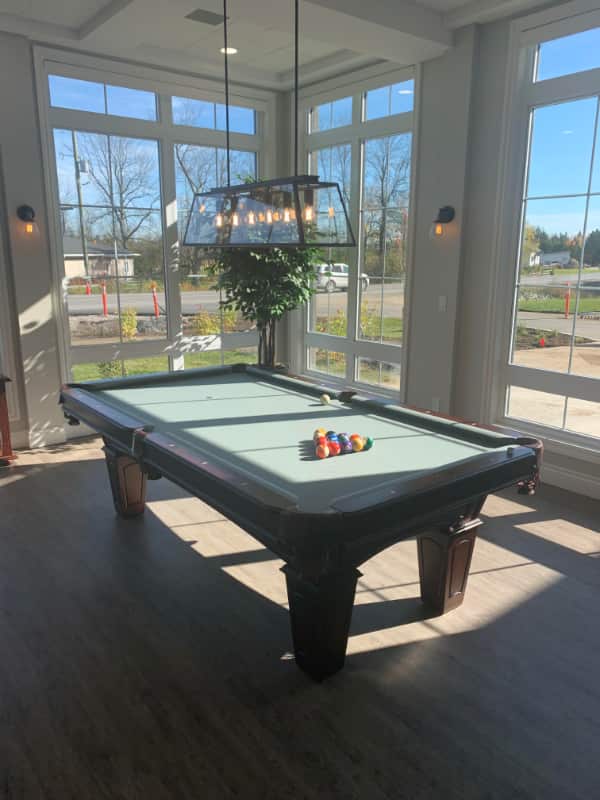 Why Perth?
Perth was originally established on April 18, 1816 as a military settlement. The town has a population of about 6,000 citizens. It has a rich history, vibrant culture and sizeable population of seniors.
Perth has many surrounding communities with beautiful lakes, trails and cottages. It has the oldest golf course in Canada, as well as a tennis club, bridge clubs, curling clubs, churches for all denominations, and many town festivals which occur both in the summer and winter.
Perth is also home to the highly accredited Perth and Smiths Falls District Hospital. It consists of a medical, surgical, intensive care, and obstetrical ward. It also hosts numerous outpatient clinics and has an intensive rehabilitation ward.
Dr. Neel Chadha trained at the hospital in Perth and Wit had often visited Perth during his travels and loved its culture.
Building an additional resource for seniors in Perth to empower and enrich their lives during their later retirement years seemed like a natural next step. Read their bios.
Want to inquire about Lanark Lifestyles Retirement Residence or our Luxury Senior Apartments? Contact us today, and we will reply as soon as possible.