Raising the Standard of Care
Lanark Lifestyles is not a traditional retirement home. The concept for Perth's retirement community was inspired by a physician and a pharmacist who joined forces to raise the standard of care for our respected elders.
Highlights of Choosing Lanark Lifestyles:
Residents come to relax, have fun and be well cared for in a modern retirement home with well-equipped suites and beautiful landscaping. View our full list of amenities.
All our suites and common areas feature a nurse call system with 24/7 emergency response.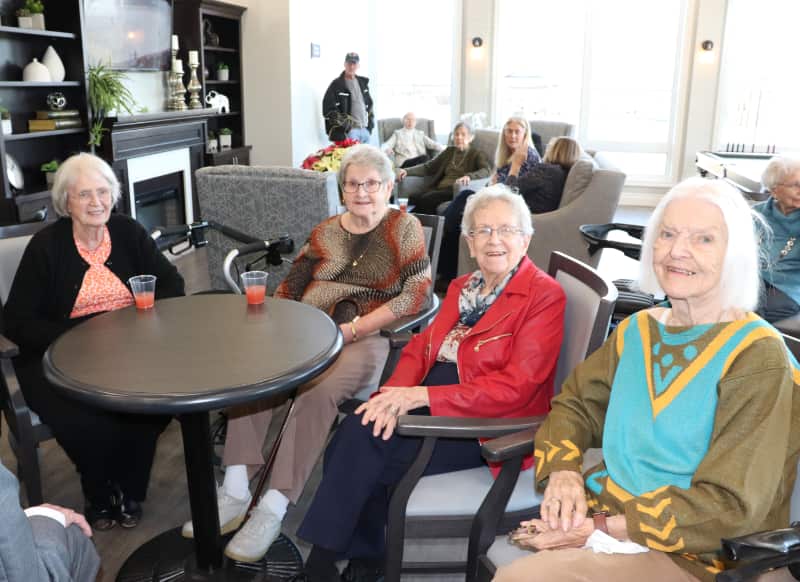 Celebrating Seniors
At Lanark Lifestyles, we value the experiences, obstacles and accomplishments of our residents, and we strongly believe that their wisdom must be passed on to future generations.
We recognize that after devoting decades of their lives caring for others, seniors deserve to be rewarded with a safe, nurturing and healthy retirement experience that offers peace of mind not only to themselves, but also to their families and community.
Why Choose Lanark Lifestyles?
Because we are passionate about empowering seniors with a retirement lifestyle that focuses on thriving, rather than merely surviving.
Want to inquire about Lanark Lifestyles Retirement Residence or our Luxury Senior Apartments? Contact us today, and we will reply as soon as possible.